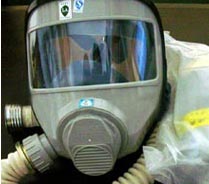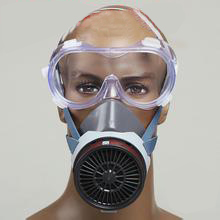 Our activated carbons and activated carbon cloth provide personal defense solutions against potentially harmful vapors, gases, air particles and dust.
Beijing Bule Forest Carbon Industry Company has been pioneering advances in personal and collective protection filters. Today, we supply the most technologically advanced, impregnated carbons for military, industrial, and laboratory markets. As new needs for personal protection emerge, we continue to develop new products and find innovative uses for existing ones.
Activated carbon provides an engineered surface on which to develop novel chemistries for neutralizing various contaminants. Depending upon the requirements of the application, activated carbons can be impregnated with a variety of metal complexes to remove a diverse range of contaminants. In the simplest terms, impregnated activated carbons do double duty. They first remove (adsorb) the contaminants from the air. The carbon then either holds the contaminants or reacts to render them harmless. This functionality for both physical and chemical interaction with contaminants makes impregnated activated carbons ideal for respirator and collective protection filter applications.
Beijing Bule Forest Carbon Industry Company has an ISO 9001 certificate. We only do the activated carbons which are 100% according to the specifications or customers' detail request. As for packaging, generally it is 25 KG PP BAGS or 500 KG PP BAGS.